Podiatry is the field related to the diagnosis, study, and treatment of foot problems. A podiatrist is a physician who studies, diagnose and treat the foot problems using medications and surgical treatment.
Podiatrists are trained to treat the deformities and other conditions of the feet and lower limbs. However, the level and scope of podiatry may vary from country to country. Most people know nothing about podiatry more than the treatment of lower limb and foot conditions.
However, there are many less known facts about podiatrists and their field. In this post, let us study some facts that a few people know about the podiatry and its practitioners.
Training of podiatrists

All the podiatrists are required to complete four years of training from a podiatric medical institute and a hospital residency training of three years. After the completion of hospital residency training, podiatrists are allowed to complete their fellowship training.
Some podiatrists also receive a board certification through advanced training, clinical experience, and an exam. The boards offering the certifications are different in every country. The podiatrists need both training and experience to practice the treatment of people with foot problems.
License and Certification
Graduation from a podiatric school does not allow a person to practice podiatry. Many states require the candidates to complete a residency program. It involves the internship at a hospital or clinic that helps the candidates gain practical experience in the treatment of medical conditions.
Even after the completion of a residency program, podiatrists are required to qualify a state level exam to receive a license for medical practice.
What problems do podiatrists deal with?

Podiatrists are the foot doctors who diagnose and treat almost all types of foot problems. Whether you experience an issue with the tissues or bone in the feet, you can always visit a podiatrist for its treatment. The podiatrists treat a wide range of lower leg problems like heel pain, bunions, athlete's foot, flat foot, verrucas, blisters, gouts, toenail problems, corns, and calluses.
They can also treat complex problems like sports injuries that occur due to high impact on foot or lower leg while playing games or sports. Podiatrists can also treat the deformities, foot infections, and diabetic foot issues. Whatever the problems related to lower legs, you can visit a podiatrist for advice and treatment. They offer both physical therapies and surgical treatment for foot problems.
Less known problems that podiatrists treat
The podiatrists also treat some specific medical issues in addition to the common foot conditions. However, most people don't know about these conditions treated by the foot doctors. Podiatrists also perform cryosurgery for soft tissues and plantar fasciitis.
Other than treatment of common foot issues like plantar fasciitis and heel pain, they can help treat foot conditions due to diabetes. They can address the medical conditions like diabetic neuropathy, plantar warts, tarsal tunnel, and ingrown toenails.
Podiatrists offer physical therapies

Many podiatrists also provide physical therapies to help treat minor foot conditions such a pain or muscle injury. They provide physical treatments to avoid the need for surgery and treat the foot conditions through natural procedures like messages and movements. Through physical therapies, they save patients from the pain of surgical treatments and help them recover faster.
To help the faster recovery of problems, podiatrists also recommend using foot orthotics for the treatment of foot conditions. Orthotics are insoles that patients wear in their shoes to provide support to their feet. The orthotics are available in a variety of shapes and size. Podiatrists recommend using custom orthotics according to the shape and size of your feet and medical condition.
More Women Patients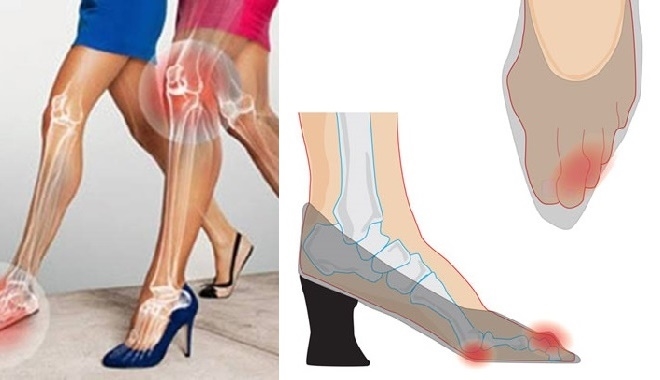 Podiatrists see more women patients as compared to men in their clinics. Women experience more foot problems than men due to multiple reasons. The typical reason for women with more foot problems is the use of high heels footwear.
High heels put excessive strain on lower legs, knees and lower back which causes deformities and pain in feet, knees, and back. Other reasons include early aging and imbalance of hormones that are more common in women as compared to men.
Final Note
Podiatry is an exciting field but needs a lot of hard work and patience. The foot doctors in the US, UK, and Australia make use of advanced tools and techniques to help their patients heal faster than before. With the arrival of advanced devices and orthotics, they can treat their patients more effectively in less time.
The foot doctors in Australia treat thousands of patients with foot problems every year and help them recover from common foot conditions. If you search for foot doctor Gold Coast, you can find hundreds of professionals ready to help you. The scope of podiatry also includes areas like sports injuries, pediatrics, structural problems, and general foot care.