Thick, long, lustrous hair, the dream of every woman. But what do you do when you lose your hair due to an illness? What if you are not satisfied with the hair you have? What if you want to experiment with different hairstyles? You get a wig! The right hairpiece for women can be so natural looking that no one would even know that you are wearing one. But buying the right one requires a little bit of research. This post will guide you through every step involved in selecting the perfect wigs for women.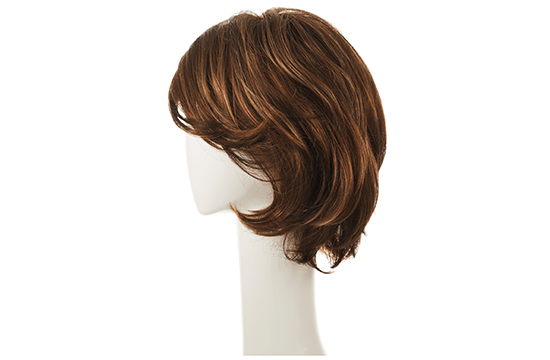 Size
Just like clothes, women's wigs and hairpieces come in different sizes as well. These are petite, average, and large. Take a tape measure and start from your forehead. Run the tape around your head following your hairline. Now, compare it with the size chart to figure out your size. Most women fall under the average category. You can also try on wigs of different sizes to get a better picture. The wig shouldn't feel too snug or too loose.
Hair Type
You can get hairpieces for women in human hair or synthetic hair. Both have their merits and demerits. Human hair wigs are easier to style and last up to one year. But they require high maintenance. If the reason for your hair loss is an illness, then the additional burden of taking care of your wig may be too much to handle.
Synthetic wigs are best in such cases. High-quality ones look just like human hair. They even retain their style. On the downside, they will only last four to 6 months if worn daily. They also get damaged when subjected to hot styling tools. You can also get heat resistant synthetic wigs. They can tolerate heat to an extent. These are difficult to style and tend to get matted. However, if you are willing to spend that time on them, you get a very versatile wig. They may last only for three months.
Cap Style
The hair is sewn on to a cap. The type of cap impacts the price and how natural the wig looks. A classic wig has an opaque cap on which the hair is sewn. These are the cheapest type of wigs, but they are a dead giveaway. Monofilament wigs have a mesh base. Here, the hair is hand-tied to the mesh. You can move the part without disturbing the hairpiece. With a monofilament wig, no one will ever know that you are wearing a wig.
Lace front wigs are another popular option. They have lace at the front and cap at the back. They are cheaper than monofilament wigs. The lace on the front blends in with your scalp. If the colour of the lace does not match your skin tone, you may have to use a little makeup on it.
Make the Right Choice
There is no shortage of women's wigs and hairpieces in the market. They come in all forms, colours, and lengths. Consider the points mentioned above and think about which one fits your requirements the best. You can easily find one that fits your budget, suits your needs and looks completely natural.