Nothing in this world is ever permanent. If there is such a thing is, Change.
How times have changed from the world wars making our history all bloody and now we are on the verge of making discoveries each year. With time as we have weaponized the industries and countries alike, on the other hand, we are the soul givers to those who are in dire need of help.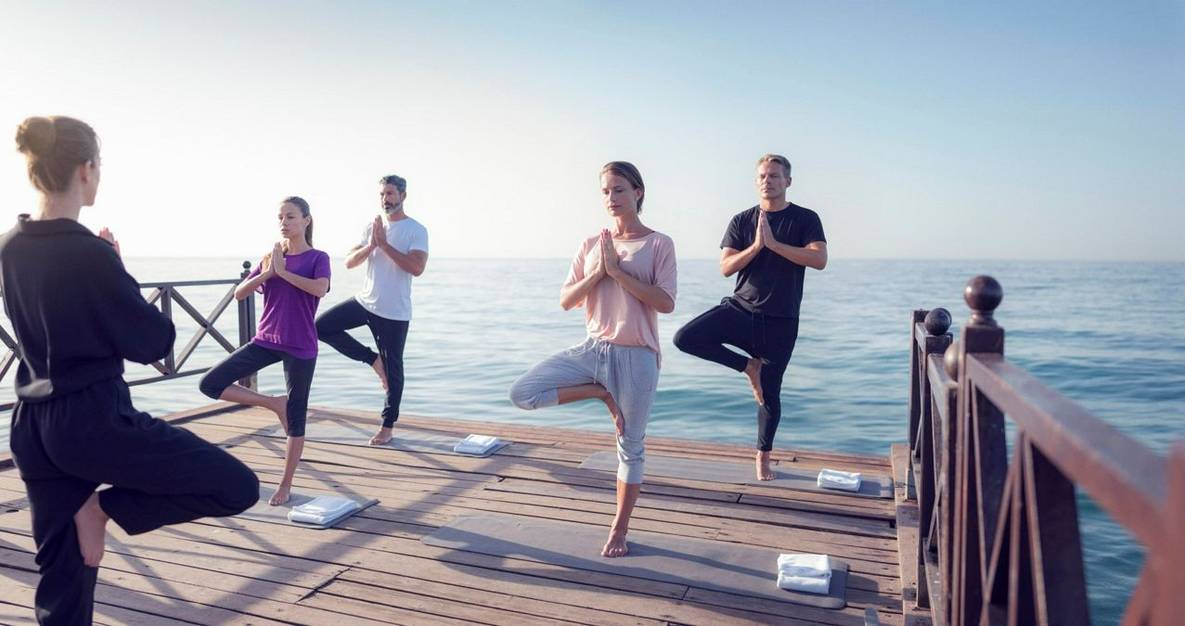 Medical history is ever revolving and it had definitely worked wonders. And yet there's so much more to discover.
People travel all over the world not only for leisure and seeking fun, but they also travel for the insurance of health they need, if unable to get from their own hometown. How many tourists travel around the world but are in actual people seeking for therapies and medical revitalization?
For years it's been recorded, medical asylum being provided by the countries has always been a remarkable job. Not even this but helping someone to get over the differences he/she had to face because of some medical diagnosis
Health is the greatest blessings of all. No denying in the fact that without it nothing will ever matter in the world. People travel to such destinations that help them regenerate themselves physically, mentally and emotionally. Travelling is not only associated with leisure and beauty of nature but also with the mental well-being, emotional stableness is also required for e.g. in Morocco health tourism is being promoted.
What is Health Tourism?
It is a way of travelling but the main focus is getting on with medical assurance i.e. for medical purposes. You travel to a certain country or a city where you will spend time under medical care. Medical practices and therapies have evolved with time making it sound more at ease and in a casual manner rather than being restricted to the four walls of the hospital.
How Is It Beneficial?
While promoting the curious case of travelling, these days' countries are focusing on enhancing the medical art reciprocal to the medical treatments. Let's discuss one of the countries where the concept is still underdeveloped, just to get a clear picture.
There is a certain number of reasons why a person chooses a specific country for travelling or other reasons. Either it's the cost of travelling, food, a shopping spree or even a medical purpose, you just name it.
Morocco has conjured from the maps of the world like a genie, granting the three wishes. One in the form of a perfect blend of culture, second in the shape of Morocco holidays and third in the form of introducing health tourism. it represents the potential for many foreign investors more than just for tourism, its more about health tourism.
As the population in Morocco is increasing and with a number of tourists, each year putting their feet on African land also has increased the inflow of habitats.
Health system
Just for understanding know this, Morocco health system is divided into a public and private (non-profit) sector. MOH (Ministry of Health) has aided for the diagnostic centres, public hospitals, various projects for changing the medical environment here for the betterment of people. Who would have thought that the summer holidays in Morocco could be for your personal health as well?
It's not actually a surprise that people from Saudi Arabia, Europe, and the Middle East come here for medical purposes as it offers top-notch surgeries in cosmetics. Insurance health plans still need working on for better in the future but the reduced cost of treatments is what is enhancing the number of people these days in Morocco.
Therapeutic sessions
For therapies, Morocco's northern areas are becoming a bit of more known especially at the foothills of the Atlas Mountains is the Hotel Selman featuring riads and other Moorish intricate interior giving it a glowy serene look. For the healing purpose, private gardens a pool area can be rented for the entire treatment or be schedules accordingly. After all, change in air and ambience can do the trick of helping in catering a new health pattern among the patients.
There's no too much spending on a holiday ever and better yet if it's for healing purposes too.
Big fish cities like Casablanca and Marrakech etc. are home to surgical procedures than cities like Agadir, Essaouira, Ifran which are home to the therapies for in need of physical or emotional recovery. Health centres are located at the most accessible venues for ease and recovering.
Besides the medical hubs, the fluency in Arabic and French has been most welcoming for the people to come for medical assistance in the first place. Language is not a barrier and hence people feel more accommodated, and that's the foremost reason for the diversity in groups of people who arrive in Morocco.
A new health care regime offers great challenges to the Morocco Medical Tourism industry. With the competition increasing not only in terms of travelling but also in medicine people look for a competitive edge in terms of low-cost flights and cheaper ways to fulfil their medical goals.
Arab countries are more lucrative in industries and hence can easily provide the medical and travelling extensions for the tourists and others alike.